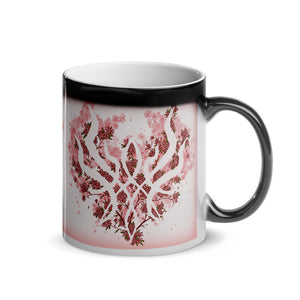 Color changing mug when exposed to heat. Changes from a black mug to the Crest of Flames adorned with flowers.
• Ceramic
• Black glossy finish when cold
• Reveals the print when exposed to hot liquids
• Dimensions: height - 3.54'' (8.9 cm), diameter - 3.35" (8.5 cm)
Note that in some instances the coating might not be 100% opaque and an outline of the design might peek through a little. PLEASE DO NOT MICROWAVE OR PUT IN DISHWASHER since that will damage the special coating that this has on.